Eyebrow Tattoo
Get your eyebrows on fleek.
Our innovative eyebrow tattooing techniques mean that you can have the eyebrows you've always dreamed of. We have trained with some of the world's most sought after educators to perfect our artistry and always stay up to date on the most current scientific knowledge in our industry to provide optimum results.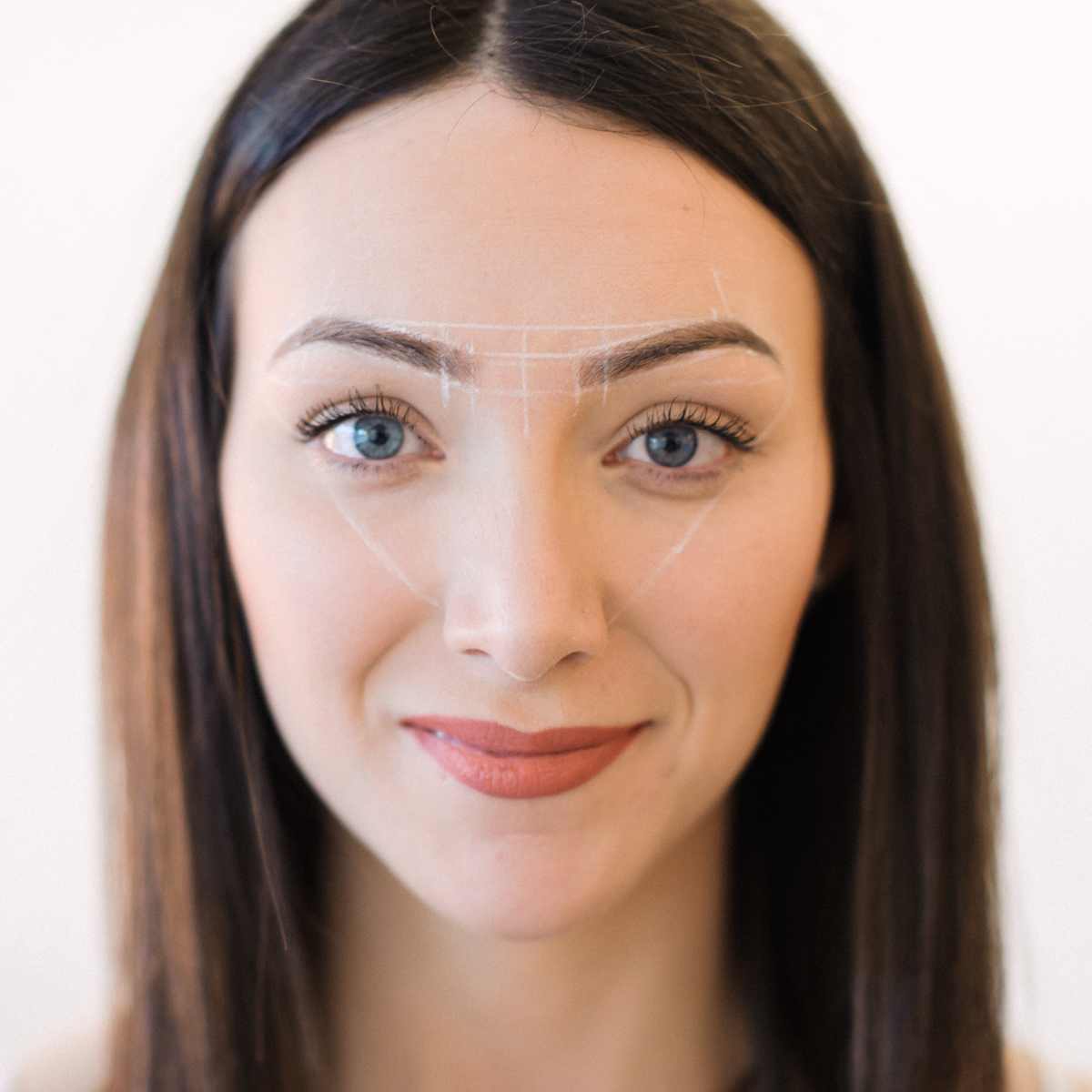 Our Process
It's all about balance and harmony.
We have developed elevated techniques to provide you with not only the eyebrows that you want, but a custom shape that's fitted to the dimensions of your facial proportions. We're not here to just "eyeball it". Instead we utilize the golden ratio and measure your facial dimensions to map out eyebrows that will help create balance and harmony to your face. The Golden ratio is a proportion that appears in the patterns and proportions of every living form and even in the dimensions of our DNA. Key features of the human face can embody many golden ratios, leading to our perceptions of beauty. The appearance of this ratio creates a sense of balance, harmony and beauty in the design we find in nature. Which is why artists have applied this same proportion, both consciously and subconsciously in art, architecture, design and composition.
Process
01
The Golden Ratio
During the consultation, we measure and mark your face by methods of The Golden Ratio. By using several different measuring tools, we create a guideline to map out the best proportions for your bone structure.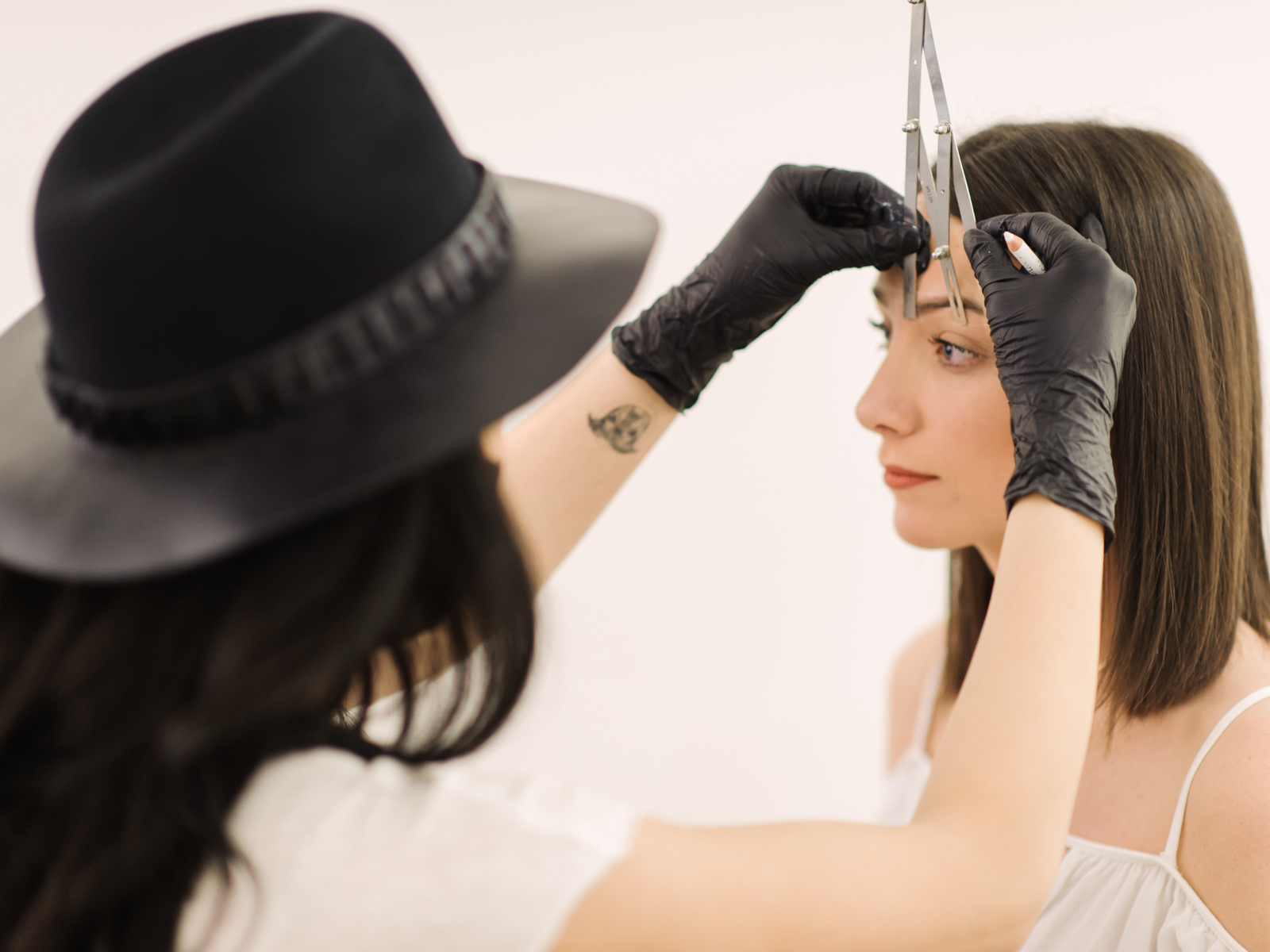 02
Shaping
Next, with makeup, we draw in a general shape of the desired brow in accordance with the Golden Ratio mapping we have done. We will adjust the shape and thickness until we achieve your desired look.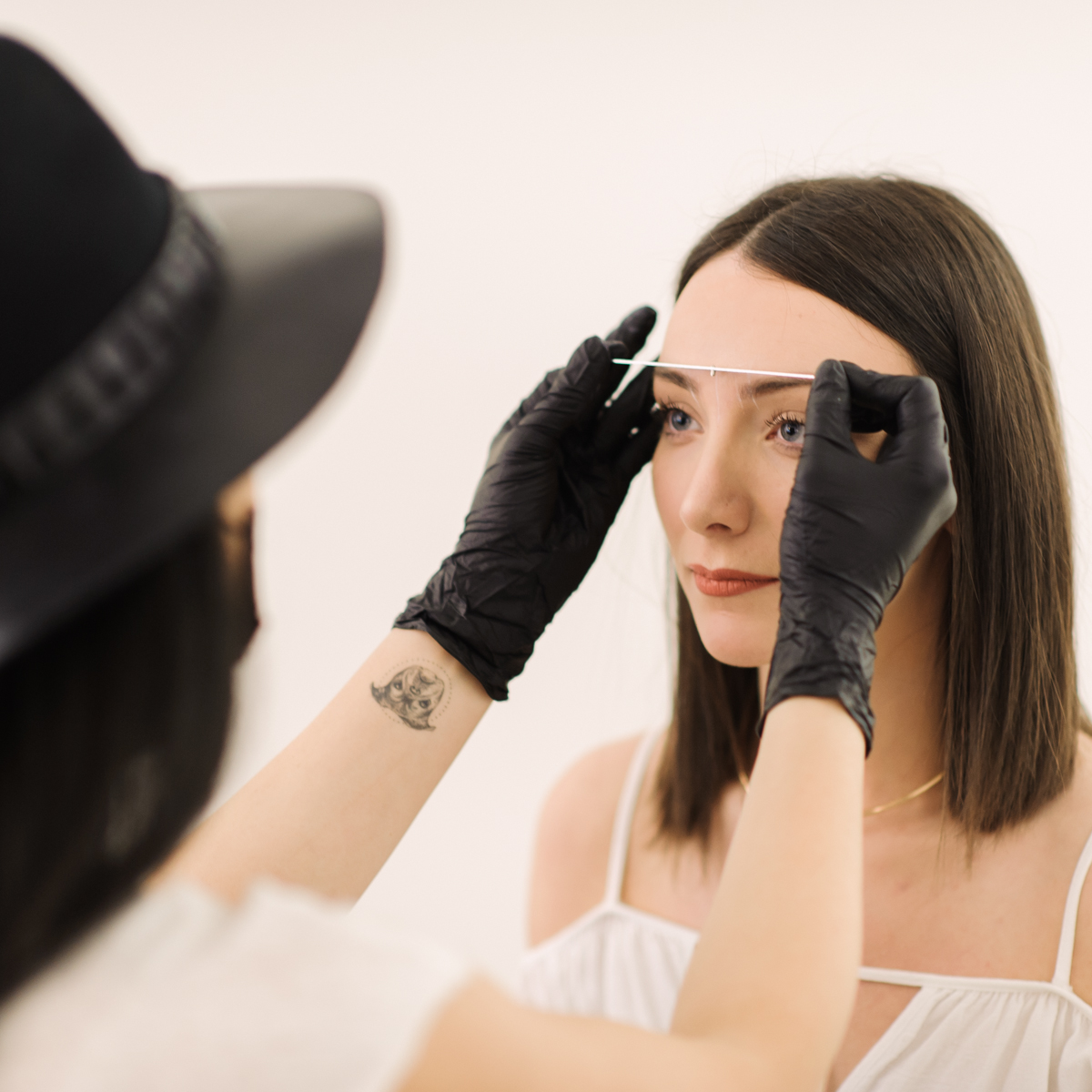 03
Micropigmentation
To get started, we numb the area, and choose a pigment that's best suited for your skin and hair colour. Then we start the tattooing treatment using top of the line one-time-use disposable tools and needles. After the treatment is complete, you are provided with aftercare instructions.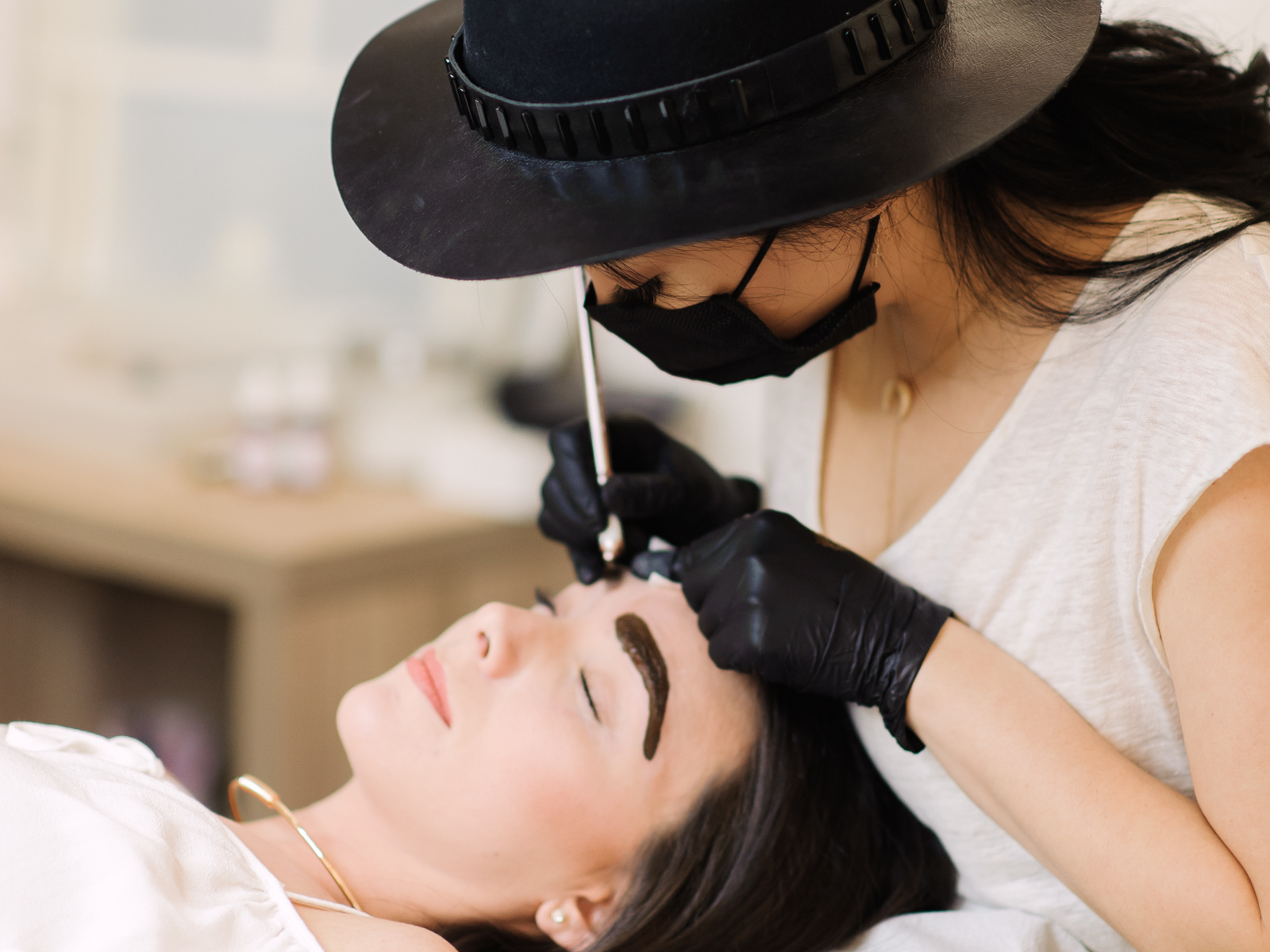 *Prices are subject to differ for travel dates.

Please view all of the FAQs, AFTERCARE, and POLICIES for our services on our INFO PAGE before booking an appointment.
Services