An artist
collective
private studio.
Tattoos, piercings,
beauty & fine art.
↓
Artists
Innovative artists creating custom designs
Art doesn't end on pen and paper, or brush and canvas. We are creators that see art in everything we do. Our clients are our inspiration and or canvas. We have elevated our process on a more artistic level to create custom designs that are made just for you and to reflect your personal style.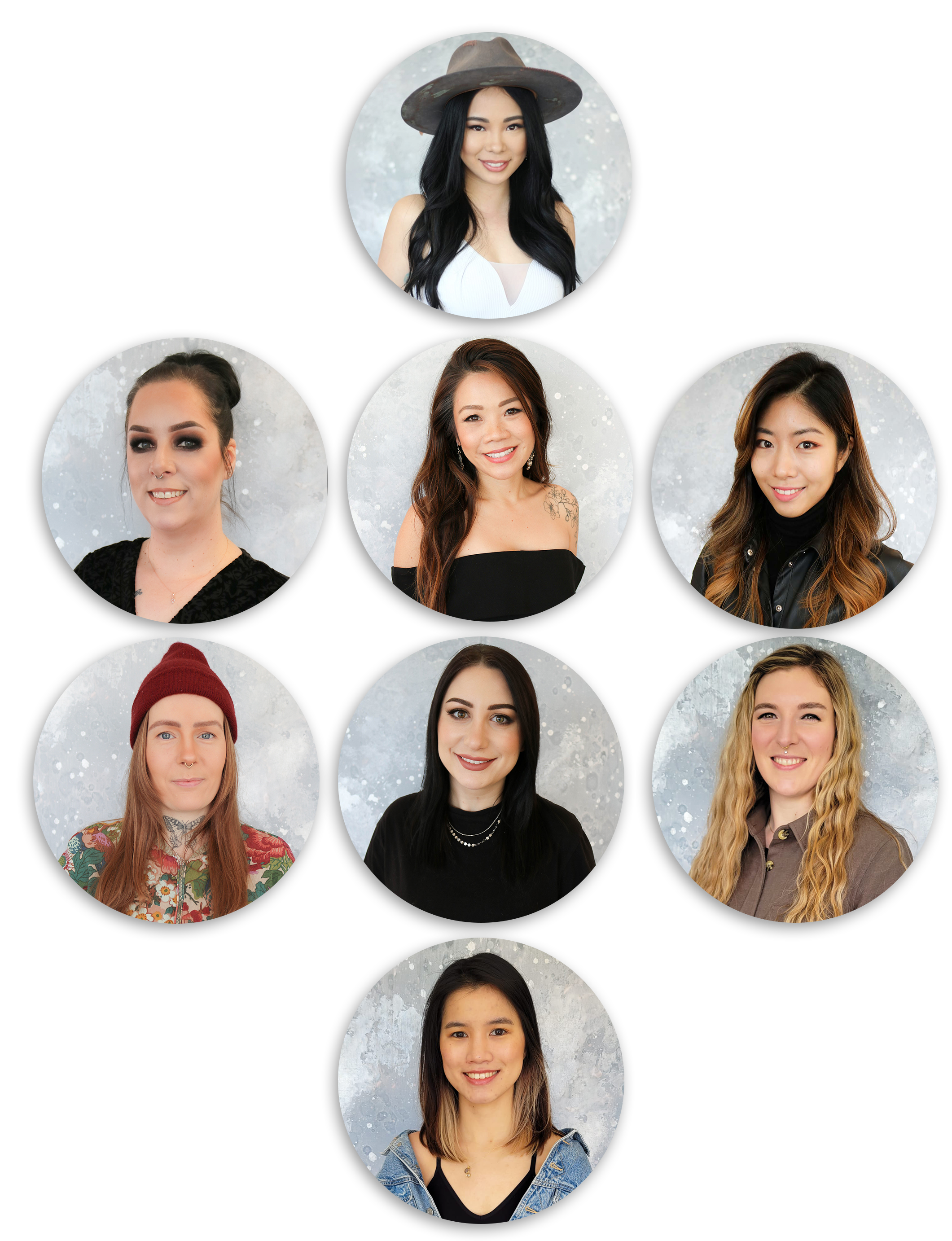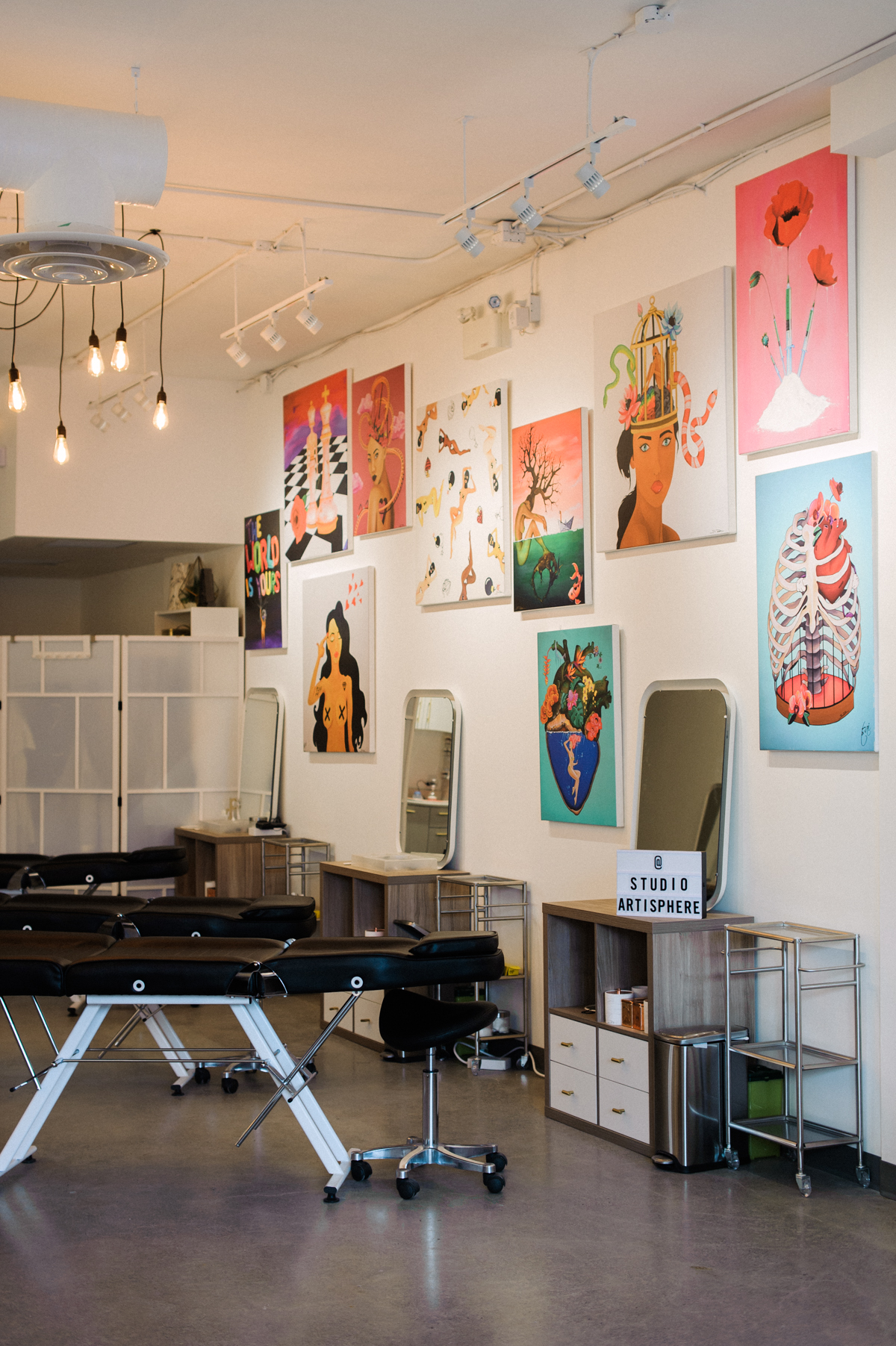 Studio
We are a different kind of studio
A space to inspire. A space to create art.
Studio Artisphere is about empowering women. Through services that make women feel more confident about themselves and also by providing a platform to help other artists' build their careers through our studio. Our primary services are body tattoos, piercings and permanent makeup. But we offer so much more than just services. We've created a space to inspire. A space to create and showcase art. Studio Artisphere allows leading artists in different industries a place to come together and support one another in their artistic endeavours while providing beauty and tattoo services elevated on a more artistic level. Our walls are also filled with curated art from local and international artists for our clients to enjoy and purchase at our studio.